Attila Spiriev: "It was a very useful, high quality event"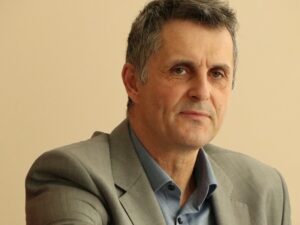 The Budapest meeting of the Hungarian Grand Prix accomplished many goals. We spoke to sporting director Attila Spiriev about the competition that was held at the Lantos Mihály Sport Centre.
First of all, as most of the mediums covering the event, we have to start with István Palkovics's U23 national record.
– As the organizer responsible for the invitation of the athletes I had to put together a field which helped Pisti beat this strong, very old national record and he fully took advantage of this opportunity.
– Dr. Anasztázia Nguyen also made the most of her chance, as did Réka Szilágyi, who also won the meet in Tatabánya.
– I have to mention that Anasztázia struggled with a heel injury during the competition, which makes her victory even more valuable. This might also be the reason why he had some unsuccessful attempts. This is a very serious result and she achieved many valuable qualification points, which was also a goal of this event. She and Réka can began next season with an optimistic mindset due to these results.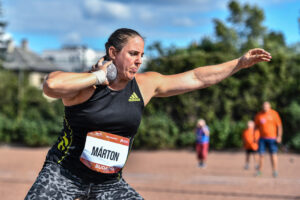 – Now that you mentioned qualification points. A World Championship and a European Championship will be held next year. What kind of chances do the winners of the men's discus and women's shot put – both Diamond League events – have on the biggest stages?
– I hope that Anita Márton from Hungary – a world class shot putter herself – will be the one who performs best in the competitions you mentioned. I think she has a serious chance, because she gave birth just six months ago and he underwent knee surgery not long before that. Despite all this, she gave it a try and threw 17.66 metres which is more than encouraging. If she can get her knee right, she can be amongst the very best in the world next year. As for the others, I do not really look at who can beat whom. In my eyes, they are opponents, so that should be their problem.
– Okoye from Britain surprised many people in the men's discus since he beat Olympic medallists. Do you think the others let up a little after Tokyo?
– Far from it, as they are preparing for the Diamond League final, which is why some of them attended our event in the first place. I would instead say that even the best can have off days, so we should not judge them based on one competition. I would not call Okoye's win a surprise, because he is world class himself and can beat anybody on a given day.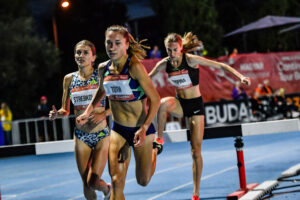 – Let us talk a little bit about Lili Anna Tóth who led for much of the women's 3000metres steeplechase and came in third with a tactical, intelligent race.
– I agree with you. She went to the Olympics with a personal best of 09:40 which was already 12 seconds better than her previous record and then she went on to run 10 seconds better in Tokyo. This time, she finished with 09:38, so she only performed better at the Olympics. It was a very important race for her and she took advantage of the opportunity with a smart, brave run.
– How did you feel after the end of the competition?
– This event had three main goals and one of them was to increase the popularity of athletics, which is a process. We have reformed the Hungarian Competition system and we also have the Gyulai István Memorial – Hungarian Grand Prix which is one of the best competitions in the world. We needed some competitions that bridge the gap and allow Hungarian athletes to go up against the best of Europe and the world while entertaining the supporters.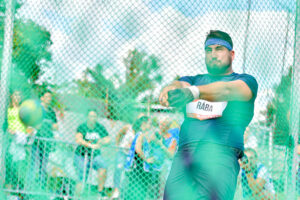 According to the world rankings, the Hungarian Grand Prix meeting in Budapest was the 29th best competition this year as of August 25 which is a huge thing because there are more than 1000 competitions on this list. There are many more one-day events to come, but we will likely be in the top 40 this year. This is significant as we have to be in the top 50-60 to keep the hosting rights to this event in the bronze category. Continuing to host this competition would be great for Hungarian athletes. Balázs Vindics finished second, Máté Koroknai came in third and Bence Halász threw over 77 metres which is very important for him mentally. István Szögi did everything he could while Dániel Rába almost reached 75 metres in the hammer throw. Our young javelin throwers also got some experience, Réka Gyurátz finished second, but I could go on and on. These are very important results. We are in the 2022 qualification period and the Hungarian athletes received some valuable points.