On Tuesday, the Pápai Sportcentrum will also make its debut at the Hungarian Grand Prix Series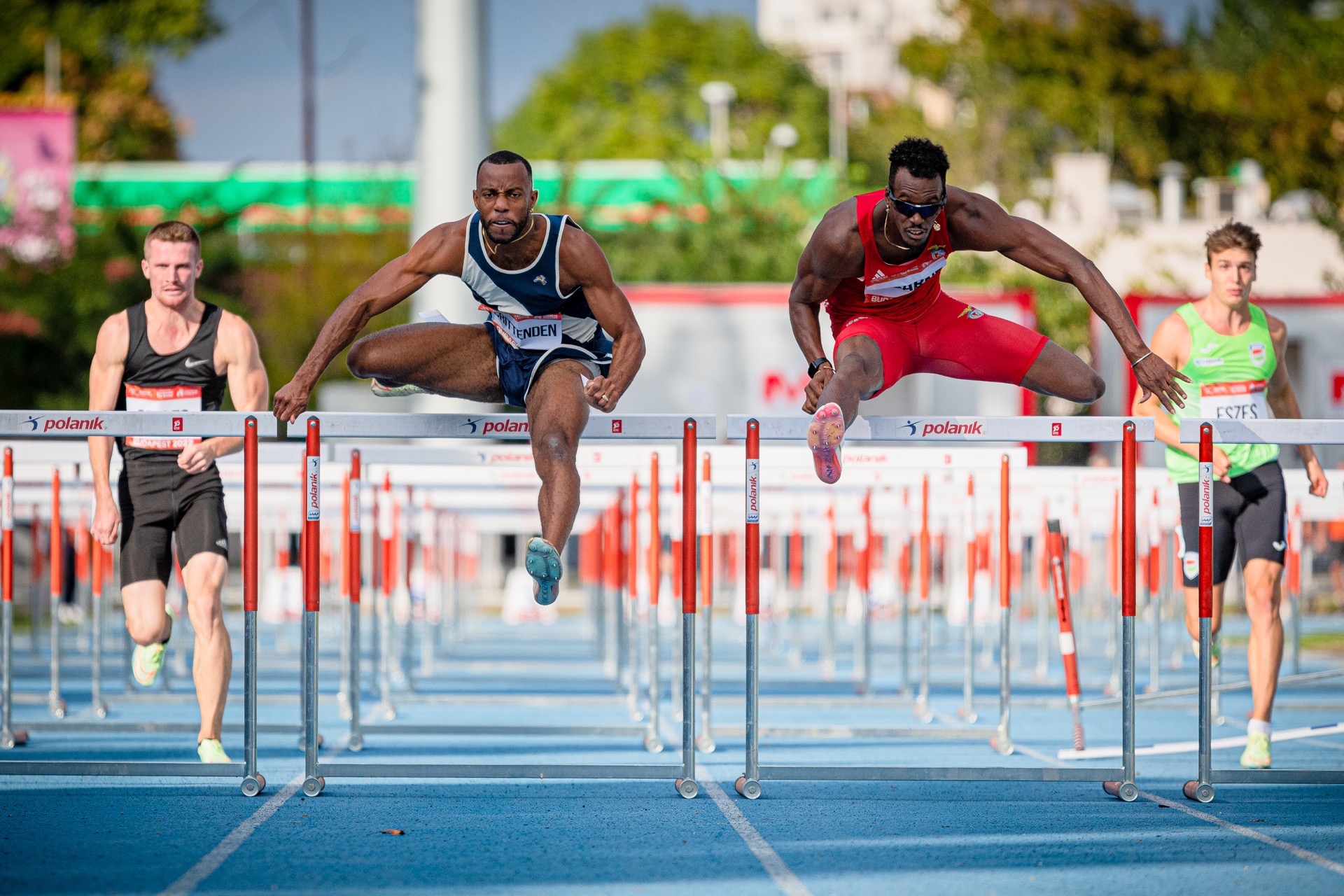 After Friday's race in Budapest, the Hungarian Grand Prix series will continue on Tuesday, with the next stop at the Pápai Sportcentrum.
The Pápa Athletics Stadium, inaugurated just over a year ago, will give the best Hungarian athletes another opportunity to achieve better results against strong international rivals in the final stage of the season. At Friday's competition in Budapest, István Palkovits set a new Hungarian U23 record and 12 home victories were recorded.
The winner of the 3000m steeplechase will this time compete in the 1500m, and he is not the only one of our athletes who will be back in the field after triumphing at the Lantos Mihály Sports Centre! Bianka Bartha-Kéri and Dániel Huller (800m), Gréta Kerekes (100m hurdles), Janka Molnár (400m hurdles), Hanga Klekner (pole vault), Petra Farkas (long jump), Réka Gyurátz (hammer throw), Réka Szilágyi (javelin) and Róbert Szikszai (discus throw) will also be fighting for their second success in a short time.
One of the last big domestic competitions of the season is already well into the qualification period for the World Championships in Budapest from 19-27 August 2023, so not only the best possible placings but also an outstanding result can be of great importance. For that reason alone, it will be worth coming out and cheering on our best!
We were able to meet quite a few of the foreign participants on Friday. In the men's 110m hurdles, Freddie Crittenden, the fourth fastest man in the world this year, ran 13.22 in Budapest, and we're looking forward to seeing if he can better his 13.00 time from the North and Central American Championships.
Will Brendon Carnes and Kendal Williams, who won the 100m in a dead heat last time out, be crowned 100m winners again, or will Emmanuel Matadi, who won the 200, surprise them? This will not only be the king of the event, but one of the most exciting questions of the day. It will also be worth keeping a close eye on the race between Mark Pap, who finished the first stage of the Grand Prix series in 10.39, and Dominik Illovszky, who did much better than his 10.59.
Javiane Oliver, who finished second in the 100 in Budapest, and Anthonique Strachan, who won the 200, will be joined by 2016 Olympic 4×100 relay champion English Gardner of the US for the women's 100m flat in Paphos. The 4×100 relay team of Boglárka Takács, Jusztina Csóti and Luca Kocsis, who performed very well at the European Championships in Munich, will also be in action, and will once again be up against strong opponents in the fight for seconds.
Last time out, Gréta Kerekes beat Anna Tóth in the 100m hurdles by a single hundredth of a second in a close race. However, she has an even bigger challenger for the race in Pápa: Gabriele Cunningham, the indoor World Championships bronze medallist, is the favourite.
Barbara Szabó, who recently jumped 1.88 m again after a long time, will be challenged by former World Championships 5th and Olympic 6th place finisher Safina Sadullayeva and indoor European Championships 4th place finisher Cunningham Cunningham. Kateryna Tabashnyk will be encouraged to do even better in the high jump. Anita Márton, who had to miss the European Championships due to illness, returns to the weight throw field.
While in Budapest there were 200m events for both sexes, in Pápa the 400 will get a chance. The 4×400 relay team of Attila Molnár, Tamás Máté, Zoltán Wahl, Dániel Ajide, Ernő Steigerwald and Levente Nadj, who have been on the verge of the Hungarian adult record this year, will be back in action. It will be Jamaican Rusheen McDonald who the youngsters will have to beat. On the women's side, Evelin Nádházy, Fanni Rapai and Virág Simon will be up against the likes of former world indoor single-lap champion Courtney Okolo, former US 4×400 relay champion Kaylin Whitney, who is also an Olympic and world champion, and "only" world champion Jaide Stepter Baynes.
In the women's 3000 m steeplechase, Lili Vindics-Tóth and Gréta Varga will be joined by Zita Urbán, who will be making her debut in this event. However, they will have their work cut out for them as they will be up against Dutch and Irish champions.
On Tuesday, the women's hammer throw will start at 13:00 at the Pápai Sportcentrum, and some 90 Hungarian athletes will be cheering on throughout the afternoon.