Six olympic finalists to compete in Budapest
The mens discus throw at the Budapest meet of the Hungarian Grand Prix will also be able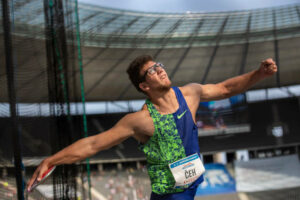 22 year old Kristjan Ceh (PB: 70.35) finished 5th in Tokyo on his very first olympic games. His top class performance (66.37) was not unexpected: in the weeks leading up to Tokyo he broke the national record (70.35) in Tampere, Finnland. He has won the U23 European championship twice (2019 Gavle, 2021 Tallin). He currently stands third on the World Athletics ranking and holds the U23 world record.
Mauricio Ortega (PB: 70.29) finished 7th in Tokyo. Two times South American and four times Colombian champion, national record holder. Stands 10th in the WA ranking.
Simon Petterson (PB: 69.48) won the silver medal in Tokyo (67.39), finished 4th in the European championship and previously finished 2nd in the winter Dobó Cup. Stands 5th in the WA ranking.
Lukas Weisshaidinger's personal best is 69.04 and he won the bronze medal in Tokyo (67.07), finished 6th in Rio (64.59) five years ago. He also has bronze medals from previous world and European championships too. Ten times Austrian champion who also excels in shot put. Currently stands 4th in the WA ranking.
U23 European champion Lawrence Okoye (PB: 68.24) tried american football and rugby too in the past. He played for Dallas Cowboys, New York Jets and Chicago Bears. Two times British champion in discus throw, he was part of the European champion British team in Poland. He finished 4th at the Gyulai Memorial in July (64.17). He qualified to Tokyo but missed the final. Currently stands at 11th in the WA ranking.
Ola Stunes Isene (PB: 67.78) finished 12th in Tokyo, but he made it to the final in Doha two years ago and finished 10th (62.57). He was in the European champion Norwegian team in 2019. Four time Norwegian champion. Stands 22nd in the WA ranking.
Alin Alexandru Firfirica (PB: 67.32) currently stands 13th on the WA ranking. He finished 4th in Doha (66.46) and won the 2019 Military Games (63.88). He's U23 European champion and silver medalist, seven time Romanian champion. Finished 9th at Gyulai Memorial in July.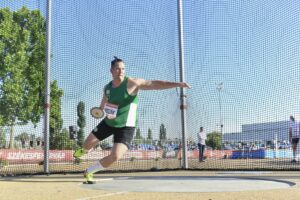 Two time Hungarian champion János Huszák (PB: 65.38) has won this year's winter Dobó Cup in Split, Croatia. He finished 5th at the Hungarian GP's Tatabánya meet, and finished 8th at Gyulai Memorial (61.35). Currently stands 21st in the WA ranking.
"I'd be really happy if I could improve my personal best a bit further this year, hopefully above 66 meters. Before the olympics I was hoping to compete in the Shenzen meet of the Diamond League, but the Chinese city couldn't host the competition, and now it comes to Hungary. It is going to be a great opportunity and even bigger challenge for me."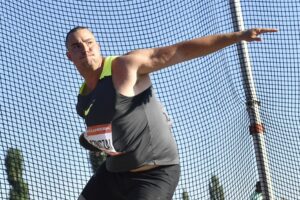 The other Hungarian competitor is going to be Róbert Szikszai  (PB: 65.20) of NYSC who finished 3rd in Tatabánya (60.54) and 10th in Székesfehérvár (60.53). He broke this personal best in April this year. Robert is U20 European champion (2013, Rieti) and U23 European championship bronze medalist (2015, Tallinn), and Hungarian champion (2018). He currently stands 45th in the WA ranking.